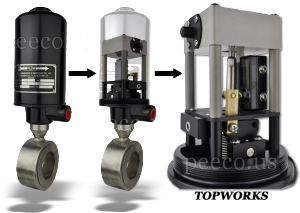 An improved, more rugged method of damping turbulence, pulsations, and surges, thereby preventing false actuation signals.  Identical in function to the Dash Pot (-DP) model but utilizing damping action on the stem itself with a special built-fully adjustable dampener.
This model is particularly suited to the pulsating action of positive-displacement pumps.
[dqr_code post_id="386″] Scan Code to Visit/Share this Page!