Special Connections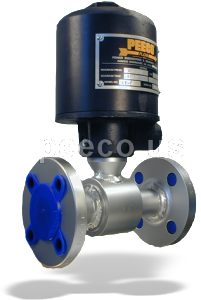 PEECO flow switch shown with optional flanged connections.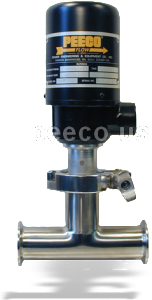 Style EB: PEECO flow switch shown with optional tri-clover / tri-clamp connections. These sanitary flow switches offer a stainless steel external bellows assembly which completely seals off the internal cavity of the flow switch. Easily cleaned and easily removed from the line when used with PEECO tri-clover or tri-clamp assembly.
• Contamination free with copper-free or cadmium-free brazed or welded assembly.
• Used in the dairy and food processing industries
• Style EB used in all cryogenic applications
Different Flange Sizes & Ratings
Scan Code to Visit/Share this Page!