Hermetic Sealed Switches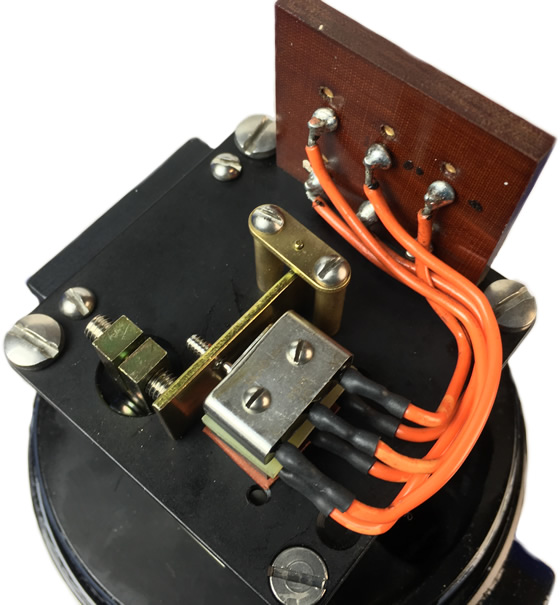 PEECO currently offers two hermetic options:
Precisely detects position of mechanical components within a particular system that is susceptible to physical and atmospheric (corrosive gas, oxygen, etc.) elements
Consistent and precise performance in a hermetic-sealed package for adverse, inclement environments
Functionality over a large temperature range – can tolerate very low and high temperatures
Available with MIL-PRF-8805 qualifications or UL 508 certifications
Hermetic sealed miniature basic switches are designed for a variety of commercial and military aircraft as well as equipment for deep space applications (high altitude requirements). These miniature hermetic sealed switches can be found in a variety of other applications including military land vehicles, marine environments, and other harsh industrial environments. The switches are available as a MIL-PRF-8805 qualified switch. Select hermetic switches are available with UL 508 certification for industrial or surface transportation applications.
The MICRO SWITCH™ HM hermetic sealed switch design incorporates the glass-to-metal and metal-to-metal sealing with more than 50 years of use in multiple applications. The hermetically sealed HM basic switches are ideal where a symbol 5 seal is required for stringent applications including a wide range of temperatures from -184 °C to 260 °C [-300 °F to 500 °F]. Designed with a stainless steel housing and hermetic seal construction, the HM switches are suitable for applications where dust, water, other particulate contaminants, and corrosive gases are present. The HM basic switch provides versatility with bifurcated gold contacts for controlling low energy loads (mA and mV) reliably or silver contacts for switching power duty loads at 30 vdc or 115 Vac, 400 Hz. Electrical connectivity to the switch is achieved with individual wire leads or "through hole" solder posts adding to the versatility of the HM switch.